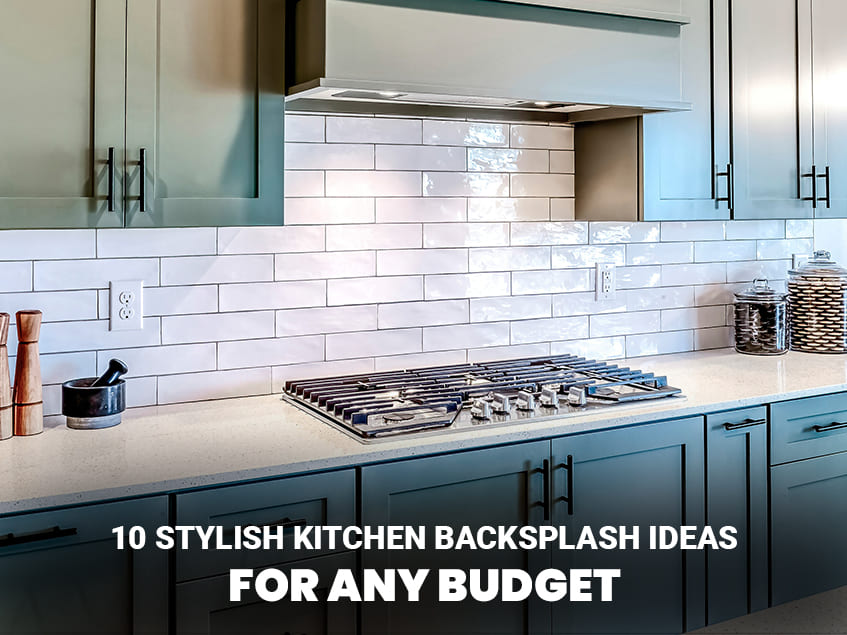 31 Jul

10 Stylish Kitchen Backsplash Ideas for Any Budget

A well-designed kitchen backsplash can transform the look and feel of your kitchen. Whether you're on a tight budget or willing to splurge, we've got you covered with 10 stylish kitchen backsplash ideas of 2023, that will suit any budget. From trendy tiles to creative DIY options, let's explore the possibilities and inspire your kitchen renovation project.
Highlights:
Kitchen backsplashes are often an unexpected expense when looking to add flare to your kitchen design. Often, homeowners underestimate the kitchen renovation cost. So, we put together a list of 10 stylish kitchen backsplashes on budget!
1. Subway Tile Elegance:
Create a timeless and sophisticated look with classic white subway tiles. Their versatility allows them to complement various kitchen styles, from modern to farmhouse. The beauty of white subway tiles lies in their clean and crisp appearance, providing a fresh and inviting atmosphere in any kitchen space. Their simple yet elegant design adds a touch of understated charm, making them a popular choice for homeowners and designers alike.
2. Bold and Colorful Moroccan Tiles:
Infuse your kitchen with vibrant colors and intricate patterns by opting for Moroccan tiles. They add a touch of exotic charm and become a captivating focal point. Moroccan tiles are renowned for their rich history and artistic beauty, originating from the intricate craftsmanship of North African artisans.
3. Sleek and Modern Glass Mosaic: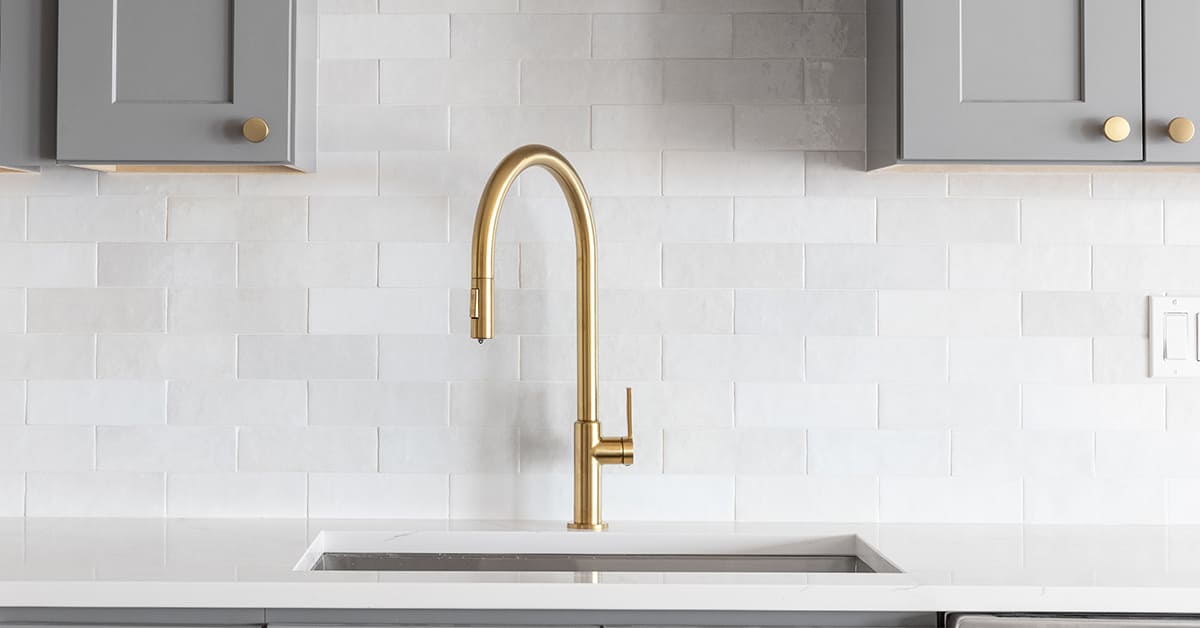 For a sleek and contemporary aesthetic, consider glass mosaic tiles. The reflective properties of glass create an illusion of space, making your kitchen appear larger and brighter. Glass mosaic tiles are a stunning choice that effortlessly combines style and functionality, bringing a touch of sophistication to your kitchen.
4. Natural Stone Beauty:
Bring nature into your kitchen with a natural stone backsplash. Whether it's marble, granite, or slate, the unique patterns and textures of these stones add a touch of elegance and luxury to your space. Natural stone backsplashes are a timeless choice that not only enhance the aesthetic appeal of your kitchen but also bring a sense of tranquility and connection to the outdoors.
5. Rustic Charm with Brick Veneer:
Create a cozy and rustic ambiance by using brick veneer as your backsplash. It adds warmth and character to your kitchen, giving it a charming farmhouse or industrial vibe. Brick veneer is a versatile and cost-effective solution that allows you to effortlessly achieve the timeless appeal of exposed brick walls without the need for extensive construction.
6. Geometric Patterns with Hexagon Tiles: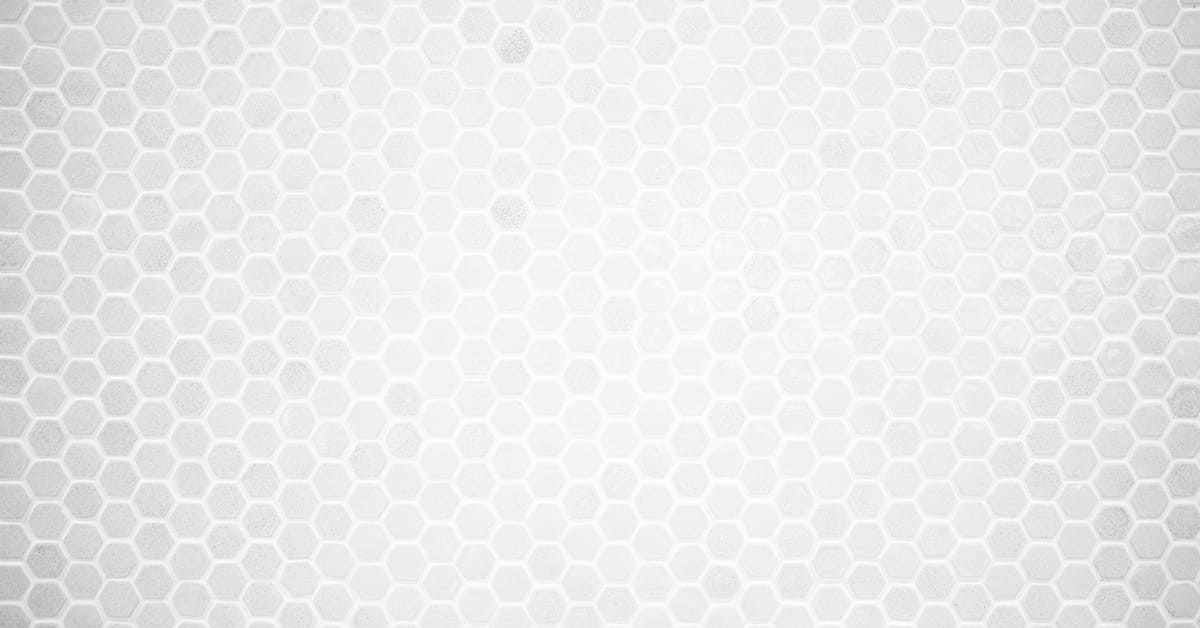 Make a bold statement with hexagon tiles in various colors and patterns. The geometric shapes add visual interest and a modern touch to your kitchen backsplash. Hexagon tiles have gained popularity in recent years for their ability to transform a simple kitchen backsplash into a striking focal point that showcases contemporary design.
7. Dramatic Contrast with Dark Tiles:
For a striking and dramatic look, opt for dark-colored tiles. Whether it's deep navy, charcoal gray, or black, these tiles create a stunning contrast against lighter-colored cabinetry and countertops. Dark tiles offer a bold and sophisticated design choice that instantly adds depth, elegance, and a touch of intrigue to your kitchen.
8. Creative DIY with Chalkboard Paint:
Unleash your creativity by turning your backsplash into a functional and artistic space with chalkboard paint. Not only does it provide a unique and customizable look, but it also serves as a practical surface for grocery lists, recipes, and doodles. Chalkboard paint offers a versatile and playful solution that allows you to personalize your kitchen while adding an element of fun and functionality. Also, if your taste changes, it is easily changed to another backsplash.
9. Glamorous Mirror Backsplash:
Create an illusion of space and add a touch of glamour with a mirror backsplash. It reflects light and creates a visually stunning backdrop for your kitchen, making it appear larger and more luxurious. A mirror backsplash is a bold and glamorous design choice that not only enhances the aesthetic appeal of your kitchen but also offers practical benefits.
10. Unique Texture with Pressed Tin Panels:
Add vintage charm and texture to your kitchen with pressed tin panels. They bring a unique pattern and nostalgic vibe, reminiscent of old-fashioned kitchens. Pressed tin panels offer a distinctive and eye-catching option for your backsplash, infusing your kitchen with character and a touch of history.
Now that we've shared some stylish budget-friendly ideas to give your kitchen layout a fresh look. Here are some tips to staying within budget while creating these stylish kitchen backsplash looks:
1. Explore Budget-Friendly Tile Options
When it comes to kitchen backsplashes, tiles offer endless possibilities because of their quality and style that ranges. Here are some budget-friendly tile options to consider:
Ceramic Tiles:
Ceramic tiles are a cost-effective choice that comes in various colors, patterns, and textures. They are durable, easy to clean, and can add a touch of elegance to your kitchen. Ceramic tiles offer a plethora of design options, allowing you to find the perfect style that suits your aesthetic preferences and complements the overall theme of your kitchen.
Glass Tiles:
Glass tiles are another affordable option that can create a sleek and modern look. They are available in a wide range of colors and finishes, allowing you to personalize your kitchen backsplash. Glass tiles offer a unique and contemporary aesthetic that adds a touch of elegance and sophistication to your kitchen.
Mosaic Tiles:
Mosaic tiles are small, affordable tiles that can be arranged in intricate patterns or used as accents. They add visual interest and texture to your backsplash without breaking the bank. Mosaic tiles offer a versatile and creative solution for transforming your kitchen backsplash into a stunning focal point.
2. Embrace the Beauty of Subway Tiles
Subway tiles have become a timeless and popular choice for kitchen backsplashes. They offer a classic and versatile look that fits various design styles. Here are a few ways to make the most of subway tiles:
Classic White:
You can't go wrong with a classic white tile backsplash. Classic white subway tiles make for a clean and fresh aesthetic. They brighten up the kitchen and provide a blank canvas for other design elements or colors to be incorporated.
Colored Grout:
Add a twist to your subway tile backsplash by using colored grout. This simple yet impactful design choice can transform your kitchen and give it a unique and personalized touch. While white or neutral grout is a classic option that allows the tiles to take center stage, colored grout offers an opportunity to infuse your backsplash with personality, depth, and visual interest.
Herringbone Pattern:
Install subway tiles in a herringbone pattern for a modern and stylish look that will make your kitchen stand out. This classic yet contemporary layout adds a touch of sophistication and visual interest to your backsplash, elevating the overall design of your space.
3. Get Creative with Peel-and-Stick Backsplashes
If you're looking for a budget-friendly and easy-to-install option, peel-and-stick backsplashes are worth considering. They offer convenience and flexibility without compromising on style. Here are some ideas to explore:
Faux Subway Tiles:
Get the look of subway tiles without the hassle of installation. Peel-and-stick subway tile decals are available in various colors and patterns, allowing you to achieve the desired look with minimal effort.
Vinyl Decals:
Vinyl decals offer a wide range of designs and patterns, from intricate mandalas to geometric shapes. They can instantly transform your kitchen backsplash and are easy to remove or replace if you want to change the look in the future.
Reclaimed Wood Panels:
For a rustic and cozy vibe, consider peel-and-stick reclaimed wood panels. They add warmth and texture to your kitchen backsplash, creating a unique focal point.
FAQs
What kind of backsplash is the cheapest?
Ceramic tiles are indeed a fantastic and budget-friendly option for a backsplash. They provide a wide array of styles, colors, and textures, allowing you to customize your kitchen to your unique taste and design preferences without breaking the bank.
What is the most popular backsplash for the kitchen?
Subway tiles indeed continue to be a perennial favorite when it comes to kitchen backsplashes. Their enduring appeal, versatility, and ability to seamlessly blend with various design styles have made them a go-to option for homeowners looking to create a timeless and stylish look in their kitchens.
What is the best low-maintenance kitchen backsplash?
Glass tiles or stainless-steel backsplashes are known for their low-maintenance qualities. They are easy to clean, resistant to stains, and can withstand heat and moisture making them a popular choice amongst homeowners. Picking the right group reduces maintenance requirements, making clean-up a breeze.
How do I decide on a backsplash for my kitchen?
Consider your kitchen's style, color palette, and personal preferences. Take inspiration from design magazines, online resources, and showrooms. Request free kitchen design assistance from Boger Cabinetry to get expert advice tailored to your specific needs.
In conclusion, transforming your kitchen with a stylish backsplash doesn't have to break the bank. From budget-friendly tiles to creative DIY options, there are numerous choices to suit any taste and budget. Explore the possibilities, take inspiration from these ideas, and create a beautiful and functional backsplash that enhances your kitchen's aesthetics and reflects your personal style. Remember, Boger Cabinetry has an extensive collection of RTA kitchen cabinets that can help you achieve the kitchen of your dreams. We even ship Sample Orders, so our customers know they are purchasing quality or take an in person look at our Fishers Indiana showroom which has examples that are displayed. So, don't hesitate to request free kitchen design assistance and Ask your Boger design consultant for details or explore our website to find the perfect cabinetry for your kitchen project.